SolaWrap's Own Greenhouse Kit Designs
The greenhouse kits are here!
Greenhouse Kit Includes:
SolaWrap Film to construct the greenhouse

Metal frame with all the parts
These kits include everything needed to construct a greenhouse except baseboards, heating and cooling.
Greenhouse Kit Sizes
24' x 64'
24' x 96'
30' x 72'
30' x 96'
34' x 114'
* Please call 855-SOLA-USA for further information.
SolaWrap greenhouse kits are made with American made galvanized steel tubing.
Thickness of the Tubing: Standard bows are 1 5/8" round, 16 gauge (wall thickness is .065) Heavier duty bows are 1 7/8" round 13 gauge (.095)
Purlins: All SolaWrap greenhouses have 5 purlins as well as collar ties and vetical bracing.

What differentiates a SolaWrap Greenhouse? SolaWrap houses only have one connection pint. The bows are only 2 pieces with an 18" sleeve that connects the two bows.

End Walls: All kits have steel end walls
Doors: All kits have steel doors that can be customized when ordering.
Discounted prices for multiple greenhouse purchases.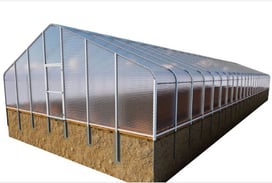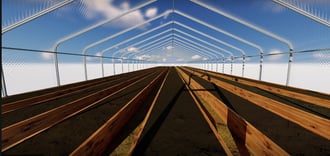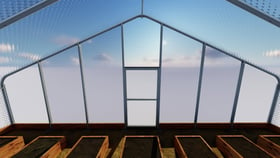 Do you have a quick question? Please submit it below.