SolaWrap Custom Greenhouse Structures
Do you need a greenhouse that designed and built for the serious commercial grower?
SolaWrap Crop Specific Custom Greenhouse Structures
SolaWrap Custom greenhouse structures are built for the crops that will be grown in the greenhouse plus the environment from where it will reside. The difference is a greenhouse built for the masses or a SolaWrap greenhouse structure that is designed and built to suit. Not many greenhouse structures marry the growing requirements with the environmental stresses to maximize the final result.
GPS recognized the need for a much stronger and better suited greenhouse film for the U.S./ Canadian and Mexican market. What was missing was a film that could last 10 years in the sun and endure Mother Nature's wind, snow, and harsh elements.
Today, one size does not fit all. Growing has become very technical and specialized. More than ever ROI must be mixed into the entire equation and be consistent year after year. A greenhouse failure in year five can devastate the overall results with one bad storm. This is why growers are returning to SolaWrap International with their second, third, fifth houses after seeing the result from the first house.
Growers have a unique opportunity to work with a company that views the entire scope and desired outcome of a project from start to finish. The results will speak for themselves. The success of what is grown on the inside is dependent on the greenhouse design that is built on the outside.
Please visit our Facebook page for more pictures and videos.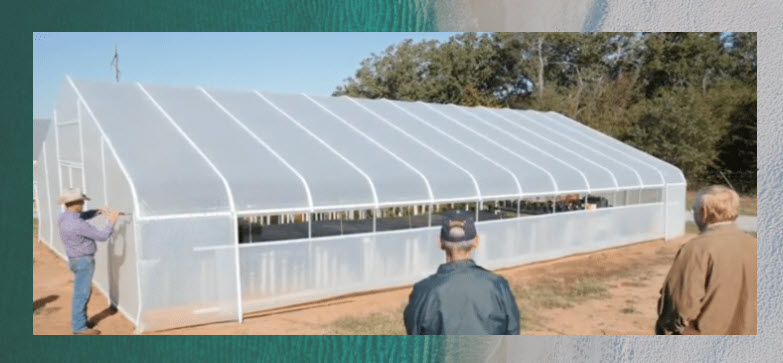 Do you have a quick greenhouse film question?