Greenhouse Plastic Covering Install in New Mexico-

Santa Fe Community College September 2017
Why did this college chose SolaWrap greenhouse cover? In a nutshell:
Amazing film performance

Longevity in harsh environments

Exceptional customer service- with the goal of absolute customer satisfaction
The team from SolaWrap films took off for Santa Fe New Mexico (Above) to help out with their new install. SolaWrap was their covering of choice due to the harsh wind, heat and cold temperatures. This is a year long project. They selected us because of our support. We were the only vendor to show up to help with the install. We made sure everything was done correctly.
Here is another successful greenhouse at Fish Gate Farms. Lettuce take a look :)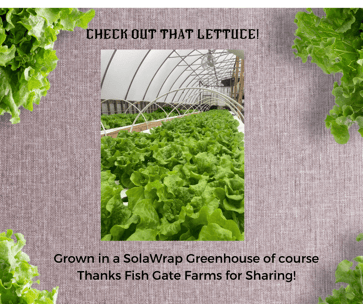 Has a questions sprouted up?!