Covering Your Geodesic(GeoDome) Greenhouse
Geodesic Growers opt for SolaWrap To Cover their Greenhouses

SolaWrap Greenhouse covering is a 17-mil, 3 layer poly film is a highly engineered greenhouse plastic that is built tough to last long, resist harsh climate conditions, insulates, and diffuses sunlight at 83%.
Why Do Commercial Customers and Hobbyist Choose SolaWrap?
Time is Money! Labor costs money. SolaWrap is so strong that chances are very good you won't need to replace this greenhouse plastic for years and years! Some houses in Europe are still going strong after 30 years. The panels were strength tested in the lab, and they were as strong as when they started! Don't lose sleep or your crops when that nasty storm hits!

As a backyard grower, nothing beats your own organically grown produce! Your house will stay much warmer than conventional houses in the harsh winters. SolaWrap has a 1.7 R factor for insulation!

Worried about the sun destroying the polyethylene like it has in the past? Not to worry with SolaWrap. Our 10 year U.V. warranty will take care of that!

How well will the crops grow? Well, 83% transparency hasn't let us down yet. We have this film virtually all over the world, and our customers are so excited about the rapid healthy growth of their crops!

It's windy where you live? Does the wind exceed 100 mph? That's what our film is rated for- but can your greenhouse take that kind of wind? If it can't, please visit our Greenhouse structures. They can be build specifically for your area!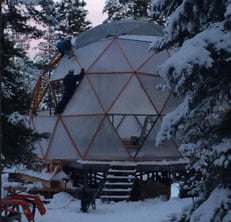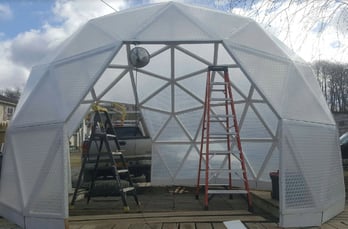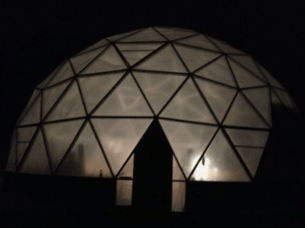 **** Please note- The sample packet is free. The international postage will be additional.****
Has a questions sprouted up?! Please ask it below.